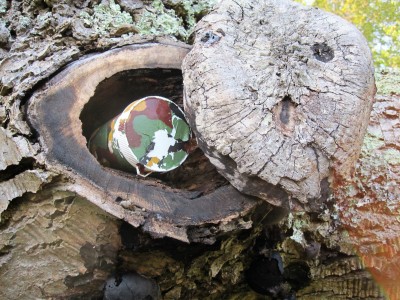 What is Geocaching:
Geocaching is an adventure that brings you to beautiful and amazing places every day. Or even to a beautiful spot in your own place you've never seen. There are over 2 million geocaches worldwide.
Geocaching is an outdoor sport and game, using a GPS receiver or phone with this feature to find a so-called cache (hideaway / "treasure").
When the "treasure" has been found, it is not the intention to tell the exact berth of the treasure. This location should find the other geocachers themselves. Often there is a hint on the cache site. It is just the sport that one has to do a bit of effort with the search. Once the "treasure" has been found, you have to return the treasure, after logging and swapping, to exactly the same place and way ", making sure that when packing and retreating other people do not see what they are doing and where The cats are in various sizes, the size of a bicycle valve, or a photo roll with just a logbook, a coin crate or bucket where you can find the goodies.
A site where you can find caches is https://www.geocaching.com/ or look into the App Store or Play store for a handy app.
Geocaches at the Reeenwissel:
A number of caches are located near the campsite. With a GPS or phone and the right coordinates, it's fun to find them!